Canaveral Tours established in 2017 with Canaveral Wildlife Tours, has expanded to Canaveral Lighthouse Tours in partnership with the Lighthouse Foundation and 45th Space Wing to provide tours to the Lighthouse and Air Force Station starting 2019.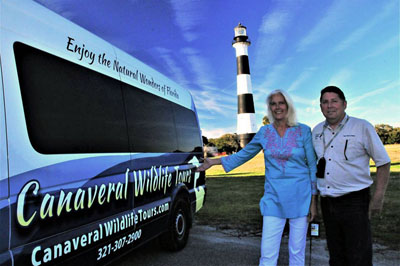 Lifelong residents of Florida and explorers of the outdoors, Gerry and Shelley have spent over 35 years hiking, camping, biking and exploring nature. Canaveral Wildlife Tours was created in 2017 after years of guiding friends and family through the Merritt Island Wildlife Refuge, Canaveral National Seashore and Indian River Lagoon. The 10 passenger Mercedes Coach was outfitted with very specific details. The relaxed and comfortable atmosphere, climate controlled for a 'No Sweat' experience, multi media for entertaining and informative information and the small group setting so everyone gets to participate.
Partnering with Cape Canaveral Lighthouse Foundation was an easy addition to our business. Living and working in the Space Coast we enjoy all about spaceflight. We showcase the beginnings of spaceflight programs and the importance of the 45th Space Wing in spaceflight history and emerging commercial endeavors.
We enjoy hearing stories from our guests who are lifelong Lighthouse enthusiast as well as Spaceflight enthusiast. Guest of all ages, young and those seasoned at heart, have enjoyed joining us to hear and see the rich history Cape Canaveral has to offer.
Cape Canaveral Lighthouse Foundation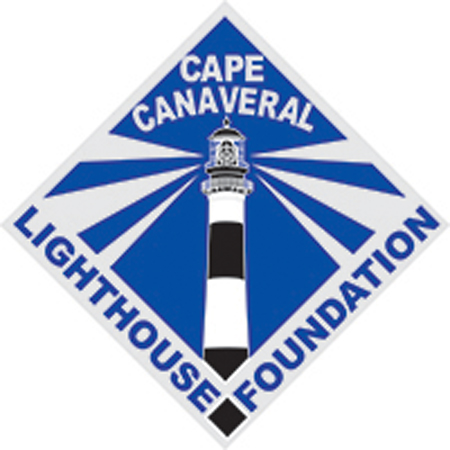 The lighthouse has been a presence on Cape Canaveral since 1848. Since 1949 the government has utilized the Cape for missile testing and space flight. The Air Force 45th Space Wing and the Canaveral Lighthouse Foundation have been working together since 2002 to restore the lighthouse and grounds as well as establish access for tours. Recreation of two Keepers Cottages to be finished June 2019.
Cape Canaveral Air Force Station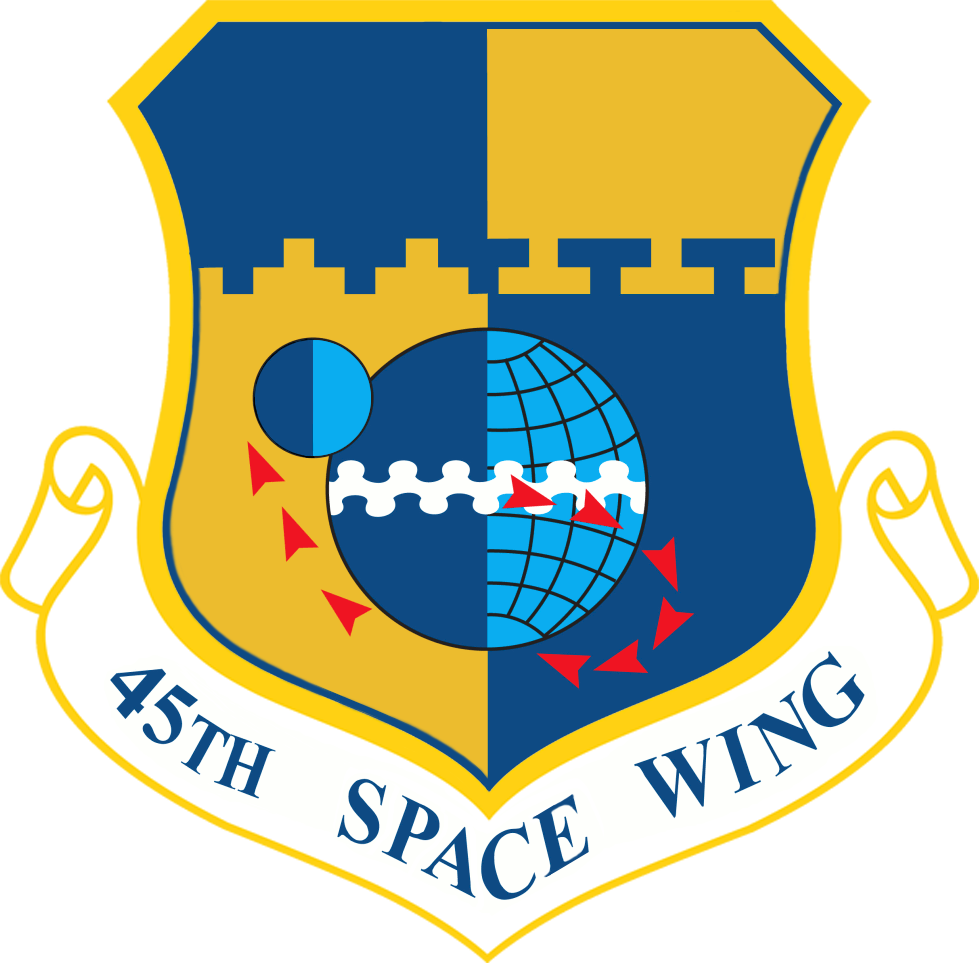 Mission:

One Team…Delivering Assured Space Launch, Range, and Combat Capabilities for the Nation

Vision:

The World's Premier Gateway to Space

Motto:

Control of the Battlefield Begins Here